I'm home. Though I grew up far far away.
I live in Thickwood and I'm not going anywhere. For me, what separates this part of town from others, is that I feel relaxed here. 
By the way, at our community pages, you can read blogs about things to do, home listings, more information and videos about any Fort McMurray community.  Thickwood has its own page, so check it out!
I've helped dozens of clients buy their homes here, and this article is what we, as residents, think of this part of town (3 things anyway):
Reason #1: It's Walkable
I'm 35 and I eat pretty clean, but I'm 230lbs and that number won't seem to decrease at all, despite me going to
9Round
on the daily. Maybe you can relate? Anyway, it's brutal.
I'm also European (sorry Don Cherry). 
So I like to walk places if possible. 
Tip: If you like to walk places, you can use walkscore.com to see how walkable an address is. You'll find that Fort McMurray isn't very walkable overall, but happily, there are pockets of extreme walkability. :)
This is a list of places I can reach by foot - some of these places are in Wood Buffalo & Dickinsfield...
Within a 5-minute walk (Cornerbrook, Tundra South, Tundra North areas of Thickwood):
Google Map 2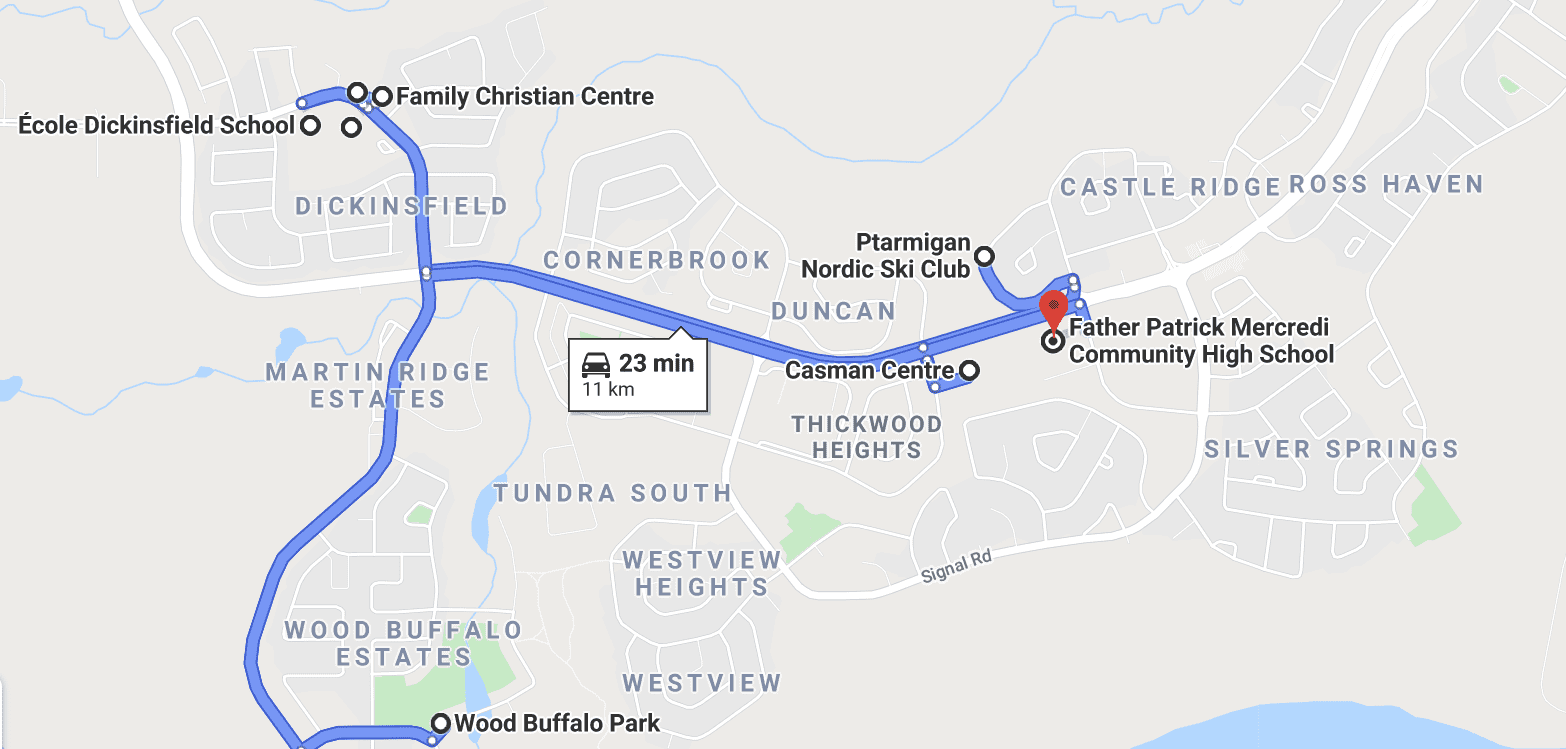 YMCA

(pool, gym, classes)

Sweet Meats

(best sandwiches in town)

2 x Circle K corner store

Uncle Sam's corner store

Fort McMurray Minor Baseball diamonds/bleachers

2 x playground

Rugby pitch

St. Paul's Catholic Church

Outdoor hockey rink

Outdoor gym

Wild saskatoon berries

Ace Liquor

(another liquor store, yes, but huge selection, low low prices)
Within a 5-10 minute walk (Westview, Wood Buffalo Estates, Martin Ridge Estates, Dickinsfield, Duncan, Thickwood Heights, Elmore, Woodland, Hillcrest areas of town):
Google Map 2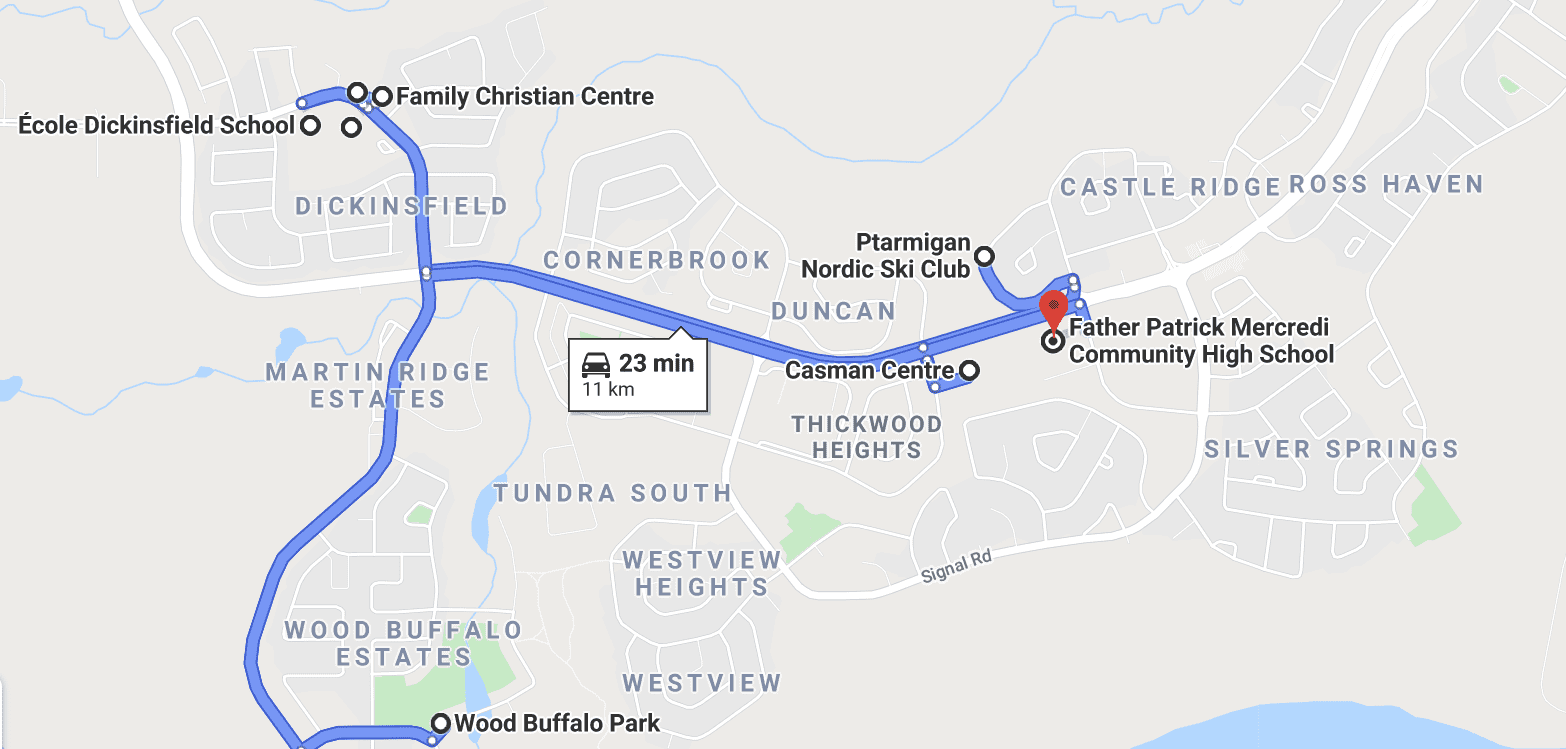 Within a 15-minute walk:
Google Map 3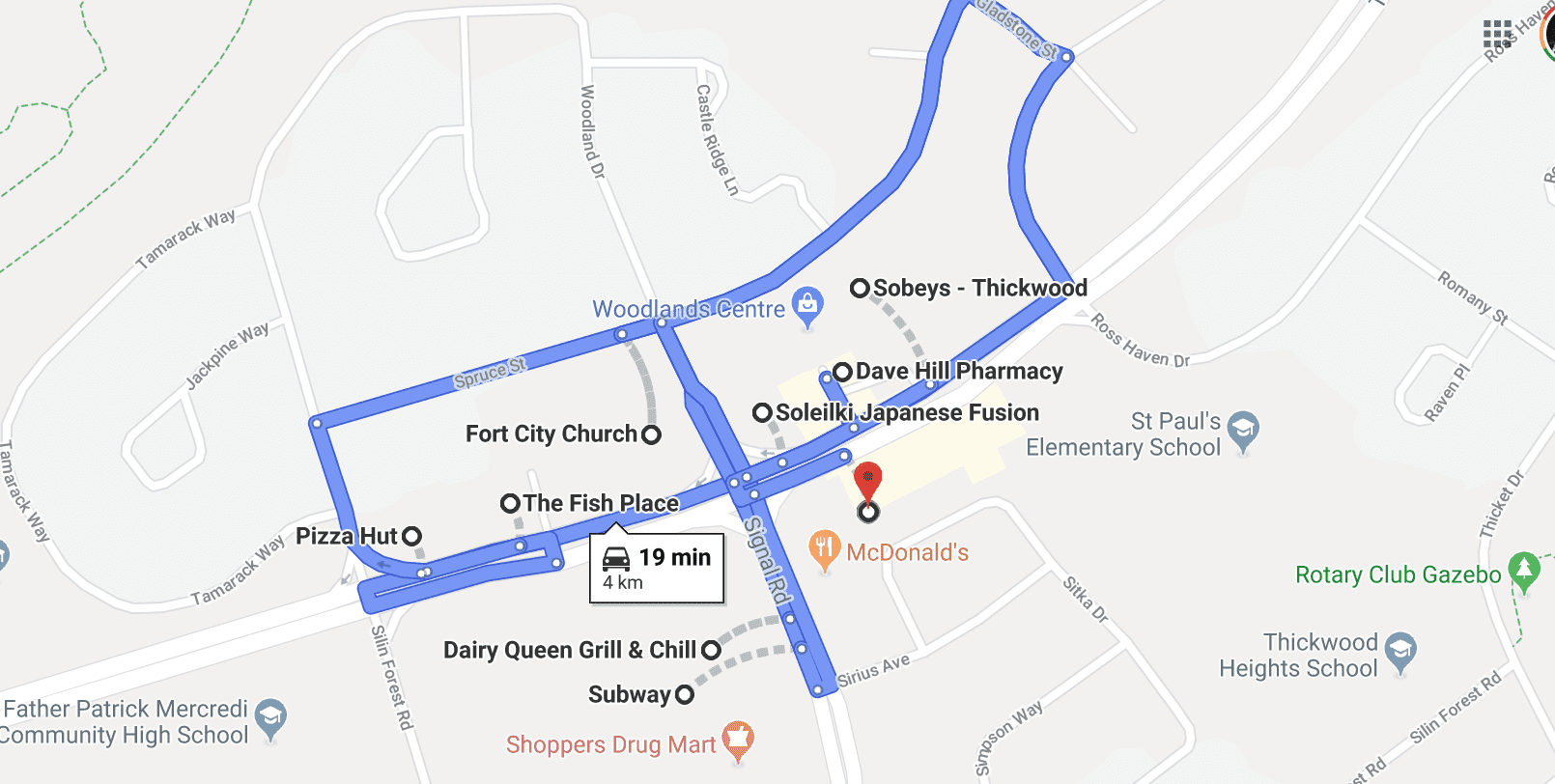 Reason #2: It's Spacious (Not Cramped)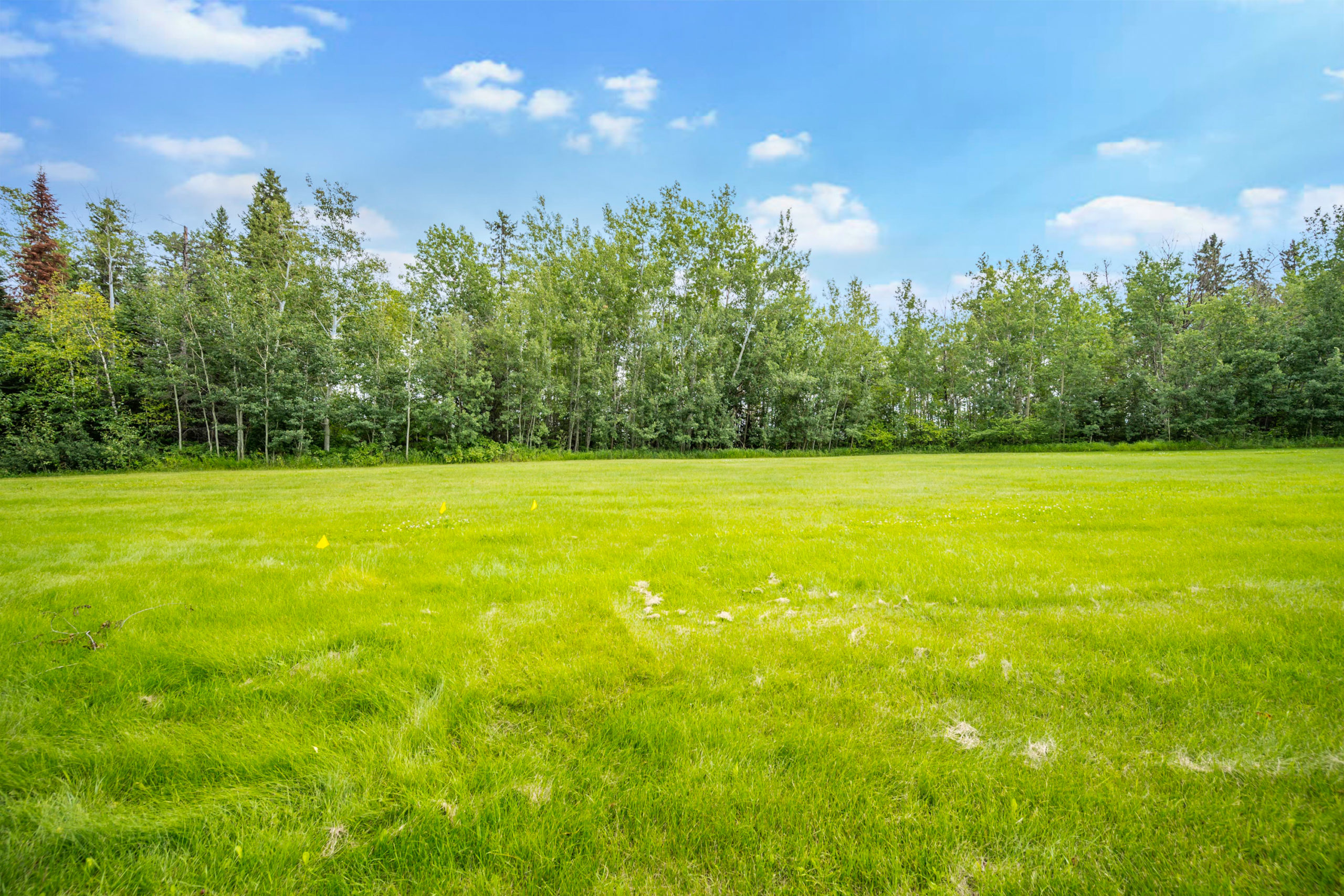 Home. For me, at least!
As I mention in
the video on the Thickwood page
, when they built this part of town (mainly 1973 to 1984), land wasn't as expensive to buy or develop as it is today. Like in many towns in the Western world, we tend to find that older areas have larger lot sizes.
The standard lot in Thickwood is 6,000 or 6,600sqft. Sure, there are areas (for example, streets like Bird, Tundra, Wolverine, Windsor, Timberline) where lot sizes are smaller than that, but the majority of homes are on spacious lots. 
Larger lots make for a better quality of outdoor living. If you're into your fire pit, privacy, gardening, and/or a long driveway (perhaps with a detached double garage in the back), then this could be your 'hood, too. Larger lot sizes also help to give Thickwood a nice relaxed feel, to boot.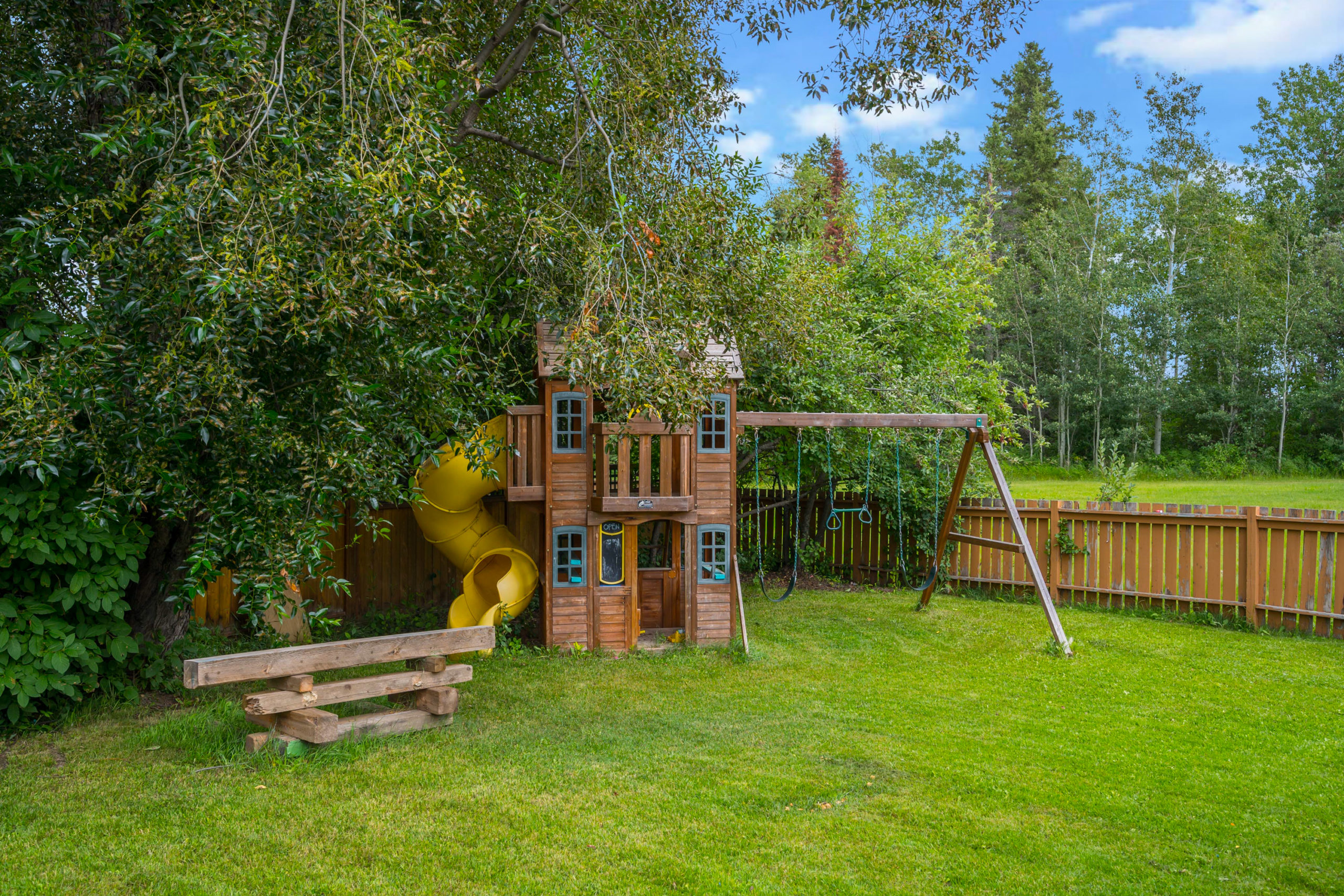 Thickwood: There's more room to relax here
Thickwood is also older, so trees bushes and hedges are mature at this point. By the way, other communities built around the same time are Dickinsfield, Grayling Terrace, Beacon Hill, Abasand, though the later two were heavily affected by the 2016 wildfire so they also have newer homes now.
One last thing: If you're starting to think seriously about looking at homes in Thickwood homes for sale, you might want to check out our post about PWF homes.
Reason #3: Close to Site | North of The Bridge
Despite all the change over the last few years, Canada's economic engine is literally 20km up the road from here. That's a good thing if you have skills that employers are looking for. There's still money and security in the mines...
Before the intersections of Thickwood Boulevard, Confederation Way and Highway 63 were made to be free-flowing, Fort McMurray had a major traffic problem (the Province of Alberta also built a third bridge over the Athabasca River). The traffic problem was exacerbated by a huge volume of vehicles on the road. 
It's been a few years since I got stuck in traffic in Fort Mac, but despite this, I notice that many of my clients prefer to restrict their search to north of the bridge (Thickwood is north of the bridge). I think part of this is sometimes because that's where most people live (so most people's friends live up here), but people also say it's because they can get to site easily. 
Depending on whether you drive to site or take the bus, we're only talking about a saving of 10-25 minutes versus say, Beacon Hill. To me, that doesn't sound like much. But then when you think about it, most people work 12-hour shifts, and that can make the difference between getting 6 hours of sleep a night, or 7. That's kind of a big deal.
——————---------------------------------------------------------------------------------
Thanks for reading. I hope this was useful. If you're thinking about Fort McMurray, it's communities and/or real estate here, this is how we can help: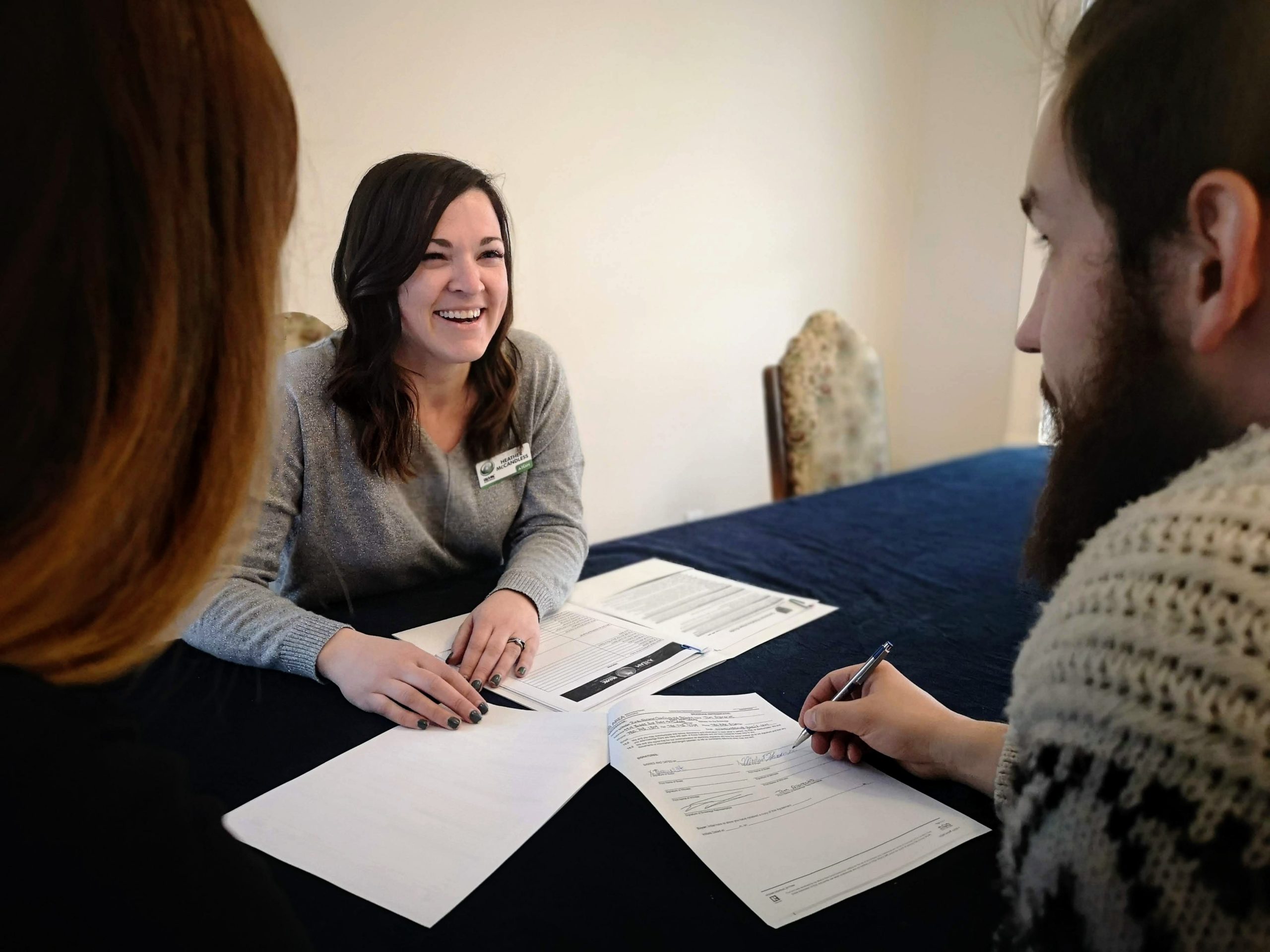 Buyer's agent, Heather McCandless, writing an offer
We have specialist buyer's agents here to help, and, as you can see, we love helping...
Whether you're new to town, or you've been here a while, if you enjoy all the free information on the site, go ahead and reach out to us when you have questions.