We're mailing cards, but I feel like it's super appropriate to dedicate an early blog post to our clients (and a few strangers) who helped us through random acts of generosity.
First thing to know, Breanna is my wifey (she is also #1 listing agent in Fort McMurray, by volume of sales in 2016).
Anyhow, Breanna's sister, Chelsea, works for Special Olympics Saskatchewan and she was running Regina's first ever Polar Plunge in support of the athletes. (This is where crazy people jump into sub zero temperature water like polar bears and emerge with bragging rights for being very… Canadian!?) Special Olympics is known for its competitions, but really, the majority of the money raised goes to their everyday programs that help people with special needs get much needed exercise and hang out time.
Long story short, Chelsea asked on Twitter if we would do the plunge. We thought this was a pretty good idea because we have a decent following, and it would be a good excuse to support her and get home for a bit (Breanna's family is still mainly in Regina).
Even better, it would make me look pretty good to the mother-in-law; secretly, the main benefit??
Breanna and I are both fairly goal oriented so we ended up turning the "vacation" into a bit of a marketing marathon. We got to try out some new stuff that we have been practicing (Snapchat, LinkedIn, Instagram, Facebook LIVE), and text blasted all our clients and advocates. This is where it gets good.
It turns out that, despite the oil price collapse, the people of Fort McMurray are still ridiculously generous. Perhaps the most generous people in Canada?
We attracted a couple of corporate sponsors (thanks to Hines Health www.hineshealth.ca) through LinkedIn, but mainly the money came from our network of clients. Before I took the plunge, I got to shout out pretty loud about the good, hard-working people of Fort McMurray.
Chelsea's goal for Special O Sask was $10,000. She ended up raising about $20,000.
This is where I weep a little bit about the awesomeness of our community: Guess how much came from our clients, friends and advocates in Fort McMurray?
SIX THOUSAND DOLLARS.
The "Thank You" cards are in the mail.
It was about -30c that day, but the plunge itself wasn't too bad, and as a fundraiser, I can highly recommend it. They even had hot tubs ready so I could hang out during lunch hour surrounded by all those glass skyscrapers. It was a really cool experience even though I was a little stressy behind the scenes about pulling off the live-stream. If you ever want to see what we're getting up to next (there's always something), you can follow us on Snapchat by clicking the little yellow ghost at the top or bottom of the desktop page. Here's our snapcode (@ATeamYMM):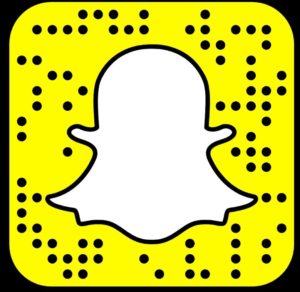 Tom