What Determines a Home Sale?
So you're thinking of
selling
. You have spent time (and maybe money?) getting your home ready. What is next? Maybe you are wondering what
sells a home
? Great thought! There are 3 things that really sell homes - let's explore!
Ok, so we've been in a buyer's market (other than for the 2 months following the fire) for almost 3 years. A lot has changed regarding the value of homes in Fort McMurray. Eventually all markets will balance (even ours!), but we're not there yet.
Our buyer's agents at The A-Team have told recently that they are having a hard time finding quality homes. Could this be a sign that we are heading towards that balanced market? As a potential seller, it is important to know what you need to focus on in order for one of those buyers to choose your home!
In any type of market, there are three things that sellers need to focus on:
1. Quality of the Home
Buyers
look for good quality homes, so if yours is good quality, then it will definitely help with salability. I believe that good quality to a buyer means the home is well built, no "issues" like moisture problems or missing baseboards, and generally aesthetically pleasing (such as neutral coloured paint on walls - no hot pink bedrooms, nice flooring - no stains on carpets, etc.).
You love your home, right? Perhaps you are a bit biased? We can help by suggesting some things to do to your home (if needed).
Does your home have what buyers are looking for? For example, does it have a garage? Developed basement? No condo fees? Buyers typically don't want to do any work to homes ( or maybe just small things), which is why foreclosures can take longer to sell. If your home has condo fees, then you will find that not all buyers are wanting to pay that extra cost each month.
The type of property definitely makes a difference here, too. Even the most beautiful townhouse may not be what most buyers are looking for given that it has condo fees (especially if those condo fees are high). But you bought your home knowing it has condo fees, right? Yes, that is true, but buyers typically weigh out there options so if they are buying a home with condo fees, then it needs to be in the lower price ranges. It is my job as a listing agent to ensure buyers know about the benefits of having condo fees!
2. Marketing for the Home
How many buyers will see your home? Marketing is the exposure that your listing agent can get for your home to the buyers. For information on what our listing agents can do for you, feel free to
give us a call
!
We are in the 21st century, so your home needs 21st-century marketing, am I right?! If your home is properly marketed properly, then you can maximize exposure and sell your home for as much money as possible! That is always our goal at The A-Team! How many of your friends have seen our videos on YouTube? A lot, right? Maybe all? That proves that marketing works!
There are many forms of marketing, so be sure to ask lots of questions! How many people are seeing my home? Are these turning into showings? If buyers don't see your home on the MLS, then aren't they missing out on your beautiful home?
3. Price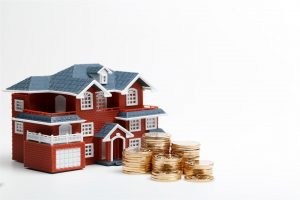 Your home is worth what someone will pay for it, right? Well, how you price your home, depending on the type of market, can have a big impact on whether or not your home sells. A-Team listing agents take pride in accurate pricing for our clients, so expect lots of detail about how we find the value of your home! (We love detail, especially me! Can you tell?)
Remember that a buyer doesn't care what you owe on the mortgage or what you bought your home for. These are good things to know, but we don't use them when coming up with the value of your home and neither will a buyer.
Some homes are unique and more difficult to price, but we love the challenge! I find that potential sellers really appreciate knowing that we didn't just pick a number out of the sky. :)
Which of these 3 things matter the most in each type of market?
Balanced Market:
When our market does find equilibrium (and we wish we could say exactly when that will happen!), then sellers will need to focus on different things from the type of market we are in now. A balanced market means there is approximately the same number of buyers as there are sellers.
In a balanced market, sellers need to focus mainly on marketing & quality. If the price is set too high, then it will take longer to sell, but it will eventually sell. So in a sense, you need to focus on price, too, but it really will depend on your timeline.
If you have a quality home though, there is a better chance of it selling more quickly as the quality homes will go quickly and buyers will only be left with foreclosures or homes that are way too overpriced.
Does the type of property matter? Well yes! In this type of market, for example, homes with wood foundations will be more difficult to sell for max dollar as not as many buyers will be looking for this type of home. Of course with proper marketing, then you will be able to maximize your chances of actually selling.
Seller's Market
In a seller's market, sellers need to focus on marketing & quality. When we have more
buyers
than sellers, then
sellers
can premium price their homes to ensure they get the absolute maximum dollar. Sounds nice, right? Sometimes you can find buyers who will overpay because there is nothing else on the market that works for them.
In a couple of months following the fire, we saw a short-lived seller's market where a lot of homes were selling for full price or more than full price because there was so much demand at the time! For this reason, in a seller's market, price is less of a factor and it matters more about getting your home out to as many people as possible and selling in multiple offers (marketing) and having a quality home that lots of people want to buy!
Buyer's Market
In a buyer's market, there are more sellers than buyers. Sellers need to focus on price & marketing. This has been evident since early 2015 in Fort McMurray. We find time and time again that even if a seller is listed even $10,000
too high
, then we won't get showings and definitely won't get offers!
It is crucial to set the price just right. Marketing is also crucial in a buyer's market because sellers need to get buyers from wherever they can find them...and an A-Team listing agent can do just that with our amazing marketing strategy! Buyers won't even look at a home that is really overpriced: even if they do take the chance, then they won't offer if they don't think you are a reasonable seller or if your home is overpriced for the current market.
In a buyer's market, foreclosures tend to sell a little easier because the banks are really motivated and they price their properties competitively.
Conclusion:
In a buyer's market, be sure you have the best information because this will greatly impact whether or not you sell. Will your home sell? Yes, as long as you price it properly and it is marketed as it should be marketed in the 21st century!
Heading into a balanced market, if you have a quality home, then we will want to see if we can get a little extra money for you! Don't worry, we will still give you honest, unbiased advice.
We love to give free information to the public, so don't be shy about calling to find out what your home is worth and what services we can offer to you! Your home is very important to you and we want to make sure to give you the best information so you can meet your goals, whatever those goals are. Good luck and hope to hear from you soon!