Buying a FSBO Home
It's easier than you think!
Let's say you've decided to buy a home over the next few months. That's exciting!...
Buying a home can be a life-changing event, and your choice of home can have a real impact on finances, your lifestyle and your future. It is an exciting time, but it can also be a big deal.
It's also true that while many homes are listed by real estate brokerages, others are listed by members of the public, and there are some that cannot be found other than by literally knocking on doors.
Now we also know that one of these homes is the best one for you.
The goal of this post is to help members of the public learn more about what it is like to buy a property that is not listed with a real estate brokerage.
What is a For Sale By Owner?
A "For Sale By Owner" (FSBO) is a home that is listed in some way by the owner, without the representation of a real estate agent. That is, any home with a sign outside that simply says "
for sale
" or listed on Kijiji, Facebook, etc. and when you make an inquiry, you are told by the owner that they are attempting to sell their home themselves (that's a whole other blog).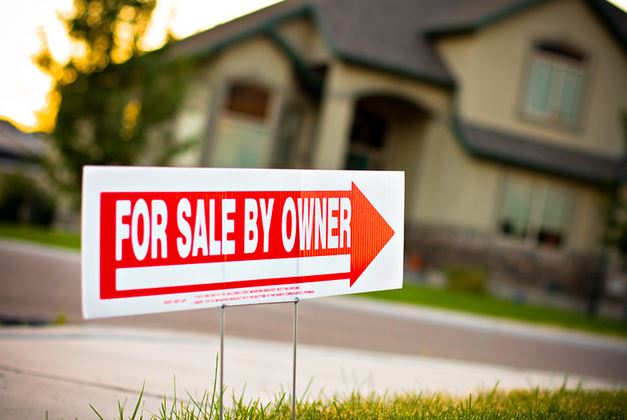 In addition, there are property marketing companies, such as Comfree and Property Guys, which offer a range of listing options. Sometimes this involves an MLS® listing. If the property is found on the MLS®, then it is not an FBSO because this means it is listed with a real estate brokerage. In the case of Comfree, potential sellers are given the option to list on the Calgary MLS® with their own "Common Sense Network" brokerage for a fixed fee that is paid even if the home does not sell. By law, as REALTORS®, we need to treat these homeowners exactly as what they are: clients of a competing real estate brokerage.
Sometimes properties aren't even listed for sale. You might have a friend or relative who wants to sell you their home. They tell you that the would want to sell without the help of a REALTOR®.
You might even like a specific street, and decide to knock on doors until you find someone who is thinking of selling!
So, you see, there are many different types of FSBOs and each type of seller should be approached slightly differently for best results. You can think of buying one of these homes as landing a large aircraft safely. You are currently at an early stage: you're lining up to the runway using radar (above the clouds) and lowering the landing gear.
Any of these homes above might be the best home on the market for you.
As REALTORS®, we must follow the Real Estate Act of Alberta, which states that while we must give our clients advice that is in their best interests, we must also follow your legal instructions. That is: we advise, you decide.
As part of this, we would never encourage you to remove properties from your short-list because the seller does not have representation. Quite the opposite! This could be a really good opportunity for you and your family, if done right.
Two Well-Ordered Informed Decisions
For any quality real estate transaction, there is an order of process...the first step is representation, the second step is negotiation.
Representation: Who is representing whom? Who is representing themselves? Negotiation: What are the terms/conditions of the contract between the parties?
You may be reading this, having just found a home that someone is attempting to sell to you privately. You may be thinking "uh oh, I am on step 2 already!".
Don't panic.
Unless you have an agreement with the sellers of the property, you have the ability to take a quick pause while we work on step 1.
Step 1: Buyer Representation
At the earliest opportunity, our specialist buyer's agents like to meet our potential
buyer
clients for a "Buyer Consultation". We hold these at our RE/MAX® office here in Fort McMurray and it is an opportunity to share information.
Sometimes this happens years before the property search. Sometimes it happens right at the last minute, as someone finds their dream home. The earlier the better, but late is better than never!
At the meeting, our agents learn about you and share information about our amazing services (getting people incredible deals) as well as tons of helpful real estate information about the process, etc. Our agent's role is to give you clear, quality information and you'll have the opportunity to hire our team-member at the end (or not...that's okay, too).
In Alberta, when you hire a real estate professional to help you buy, it's the law that at the earliest opportunity, the real estate professional educates you about representational relationships and enters into what's called a "written service agreement" with you. See FAQs for consumers from the Real Estate Council of Alberta (RECA) here:
Are written Buyer Representation Agreements mandatory?

Yes. Effective July 1, 2014, if you are interested in buying residential property and are the client of a real estate professional in Alberta, you will be asked to sign a written service agreement (buyer representation agreement).

What is the difference between an exclusive and a non-exclusive buyer representation agreement?

In an exclusive buyer representation agreement, you, as the buyer, agree to only use the services of that brokerage to represent and assist you in purchasing a property.
As you can see, this agreement is designed to protect the consumer and, as such, sets out what services will be rendered. It also specifies how commissions will work (in the case of MLS® listings and FSBOs), as well as timelines, terminations, and what happens if the consumer decides not to buy during the life of the agreement. It's a thing to be negotiated between the brokerage and the client before any real estate transaction gets started.
Our agreements are extremely friendly.
Let's say you decide all of these things with your agent, and together, you have a watertight plan for FSBOs. This is the key:
If you do buy a FSBO, you will arrange for a fair commission to be paid to your agent from the sale proceeds of the home (not out of pocket) If you do not buy a home, you will not pay a commission If you buy a home that is listed on the MLS® through a full-service brokerage, your agent will be paid whatever commission is posted in the listing by the seller and the listing agent
Now you can truly go home-shopping, knowing that every home in Fort McMurray is suddenly available to you.
Not a Step: Seller Representation
This is the easy bit. You're not the seller so it's not your choice. The seller has a choice whether or not to hire a representative and they have made their choice to not be represented.
The property is probably not getting as many showings as it could be due to it not being exposed to buyers as well as it could be. Pricing can be erratic, and we outgun sellers in terms of skills (e.g. negotiation, market knowledge, contract law, etc.).
Furthermore, because the sellers are likely to be paying around ½ the commission they would be with a full-service brokerage, then their bottom line could be lower.
Step 2: Negotiation
Communication:
It's generally best for potential buyers of an FSBO to politely hand over communication with the seller to their buyer's agent. This way, common negotiating slip-ups won't be made (for example, telling the seller your reason for buying "we're pregnant" or how much you love their home).
A talented REALTOR® knows what to say, when to say it, and ultimately how to secure the property for the best terms and conditions. They also know when to advise you to walk away. Having a specialist buyer's agent on your side is a game-changer. Especially when the seller has some experience selling homes.
One of the first things we will say to the seller is that we represent the buyer and have a signed agreement with the buyer about how commissions work.
Showings:
We find it's best to quickly see all the best options on the market (Comfree, MLS, etc.) so that you can be certain that the FSBO is at the top of your shortlist. It's key to a productive negotiation (to have other options) and in some cases, we find that the FSBO is in fact not the best home on the market for you. This is part of due diligence.
Due Diligence:
When a property is listed For Sale By Owner, as professionals, we encourage/do even more extensive due diligence than normal.
For example, it is now the law that when professional real estate agents list homes for sale, they use the Alberta Residential Measurement Standard (RMS), which is a fairly complex and difficult way to measure homes systematically. This is not the case for private listings, so that's something that our buyer's agent would offer (to measure the home properly).
Presenting The Offer:
The way I prefer (advise) to write offers on behalf of buyer clients in these circumstances is by including a term in the contract that says something like:
"Seller to remunerate the buyer's brokerage $x,000 on closing for services rendered to the buyer."
(There is further documentation with the seller that helps to enforce the agreement).
When I present the offer to the seller, I explain that the buyer has chosen representation and that they wish for the commissions to be paid from the sale proceeds (not out of their pocket) and that this term is non-negotiable. That is, if the seller wishes to sell to this buyer, then that term will remain in the purchase contract.
Typically, sellers mainly care about the size of the cheque they will receive from their lawyer on closing (the sale proceeds minus the closing costs). If the seller wants a larger cheque, they can certainly counter offer the purchase price (even above the asking price if they wish). I state this clearly, and I have never had an upset seller in this circumstance. They are usually just really happy to be receiving an offer on their home.
Happy Days
We negotiate the best possible price, other terms and conditions, and assist you by guiding you (not the seller) through a stress-free transaction. You move into your dream home. We love our job.
Important Summary
The seller's choice of representation is their own and they are responsible for it.
As the buyer, your choice of representation is your own, and not that of the seller. Your choice of representation is independent of your choice of home.
It's best to clearly pin down your choice of representation prior to reaching an agreement with the seller of an FSBO. Ideally, this will happen before interacting with the seller or even searching for homes.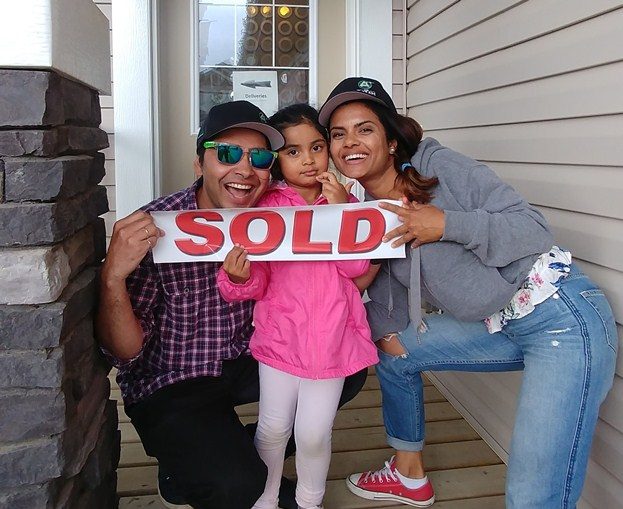 The A-Team has a wealth of experience helping clients successfully purchase FSBOs for great prices, and we remain in contact with all of the buyers (and many of the sellers) to this day. We would love to help you, too!