This week, instead of writing about our real estate market, I figured I'd write about something more fun (and cheerful)...
Ice Cream!!
How This All Came About
Our friends, David & Gail, are the ice cream people. They drive around Fort McMurray, day in, day out, playing their familiar tunes and dishing out ice cream (what a life!). They are very kind and good people.
So kind and so good, in fact, that they are letting us "wrap" their ice cream vans with a design of our choice…
We know that there are a few little A-Team supporters out there (because of our YouTube advertising campaigns), so we figured we would leave the choice of what we put on the ice cream vans to the kids!
UH OH!!
What do I mean? Well, kids have way more imagination than adults, right?
Tell Me About This Competition!
We are going to have two competitions (one for each van).
→ The first competition is for the age group 0-7. → The second competition is for kids aged 8-12.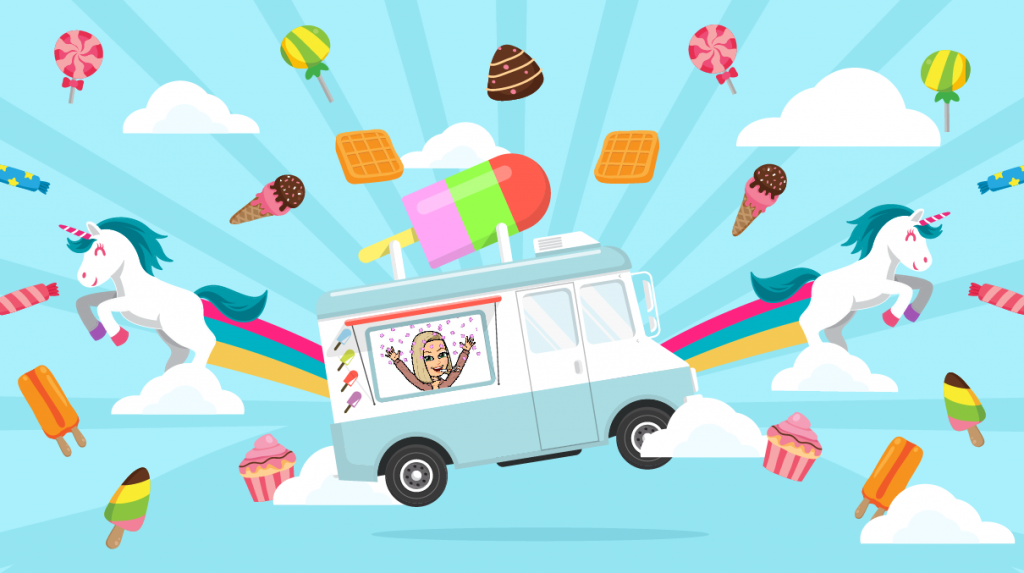 To enter the competition, all you have to do is draw, paint or sculpt an ice cream van with your design on it. You can even use a computer, phone or tablet if you like.
The theme (what you are trying to make) is:
Bonus points will be given for including some A-Team members as "superheroes". The design must include at least one unicorn (we LOVE unicorns).
When you are done, take a photo of your creation and post it to our social media (or if you like privacy, email it to info@ateamymm.ca instead). Please remember to include your age and name. If you think it might be hard for the judge to understand what it is that you have created, feel free to include a description from Mom or Dad.
What Can I Win?
FAME! Yes, I said it, FAME.
The winning designs will be emailed to our "graphic designer". We send them sketches of things all the time and they make them even more amazing! Their job is to use a computer to make dreams into a reality.
Then for as long as those ice cream trucks are driving around Fort Mac with your design on it, you get to point out to your friends: "Look, that's MY ice cream van". Pretty cool hey?
(That's what we think anyway - that's why we're doing it!)
When?
There's no rush, and we'll be putting some YouTube videos up about it soon, too so you can learn more and maybe get some hints and tips from our judge. She will show some of the best entries on YouTube between now and then, so feel free to get started if you'd like your design showcased around town!
You can submit your images anytime, but they won't be judged until Halloween.
Good luck!! Can't wait to see your entries! :)