Should I Decorate My Home While Selling?
Fall is here, the leaves in our city have turned beautiful shades of amber and red. Chunky scarves, trendy boots, and pumpkin spice latte's are filling the streets. Thanksgiving is approaching next weekend, followed not far after by Halloween, and then for our household there is Christmas. I am a sucker for the holiday season and love to decorate for them all.
However; this time of year can often leave those people wanting to sell their home in a tricky situation. Yes, they are planning to say farewell to their beloved home, but they're also wanting to celebrate the holidays and not be a Scrooge in the process. As a buyer's specialist, I see first hand how overdoing decor can often be seen as clutter and hinder the home showing. Therefore, I wanted to talk about how important it is to find a happy balance between decorating your home like the Griswold's and tastefully decorating for the holiday season.
I Have Kids, Now What?
Did I mention I have a 6 & 8 year old? I get it. They
love
flashy, multicolored, strobe-so-hard you need a warning for people passing by decorations. Inflatable lawn decor? The BIGGER the BETTER of course! Take all of these ideas and now do the exact opposite. Think neutral lighting, no flash. (IF you happen to have those fancy permanent LED holiday lighting - now is a great time to showcase this). Rather than massive blow up inflatables - which can often look like a pile of deflated garbage during the day and pose as a crazy tripping hazard by night, opt for tasteful wreaths and minimalistic decor on your well-lit front porch. For Halloween, make sure you get rid of those pumpkins before they turn into an icky pile of mush on the front step. If you plan on hanging lights along your eaves that are not permanent, perhaps this year opt for one of those projection lights that stake into the ground and are easy to install and uninstall. Chances are if you have
world-class marketing
, your home will not be on the market for long, so keep your exterior decor easy to remove (Really though, who wants to be up on a ladder in -50 taking down Christmas lights you just put up)!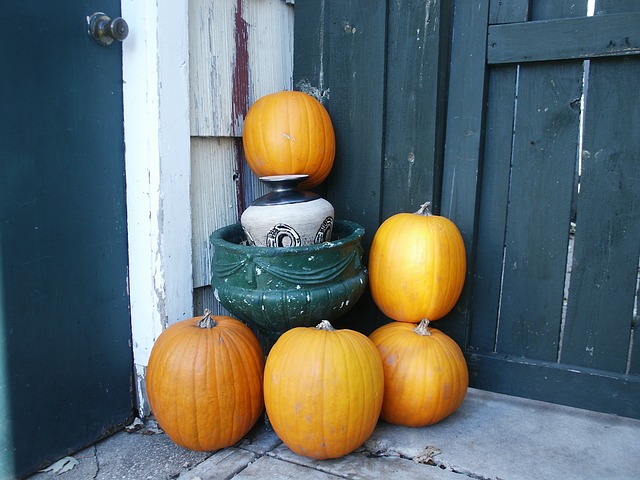 Well, That All Seems Easy Enough, But What About the Inside?
Again, think minimal! I know your decor is beautiful, and I know you may be the next up and coming Martha Stewart, but unfortunately, buyers may not agree. Too much decor can
lead to distraction
. Instead of looking at your home and remembering its awesome features, buyers may instead be looking at the oversized nativity scene sitting in the middle of your living room. Although Christmas trees, garland, and glitter can be beautiful, they can also be messy. I'm not saying not to do it: just be thoughtful when doing it. This year rather than going and getting a live tree, try to trade in for an artificial instead (again with neutral lighting). Perhaps keep it smaller than you usually would get, as you want to keep your space feeling large and spacious. This goes for other decor as well - do what you usually do, but on a much smaller, much more neutral scale.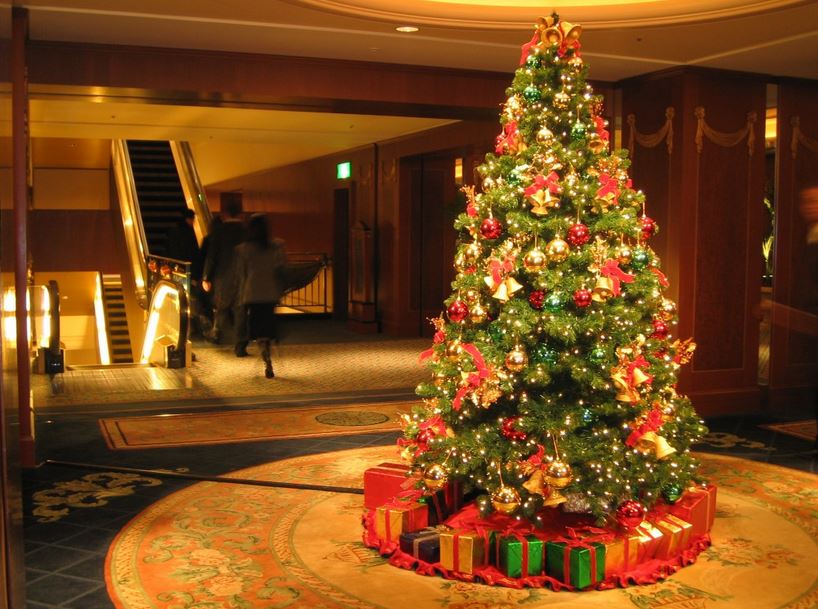 To Host, or Not to Host?
Believe it or not, Thanksgiving weekend (as well as other holidays) can often be a busy time for buyers to be out looking at homes. Often while that turkey is cooking, they want to take advantage of having their family in town for a second opinion on homes they may be interested in. If there is a day you are not wanting showings at your home because you are hosting your own company, let your Realtor® know in advance. Even better, if you want to keep your home open for business over the weekend, it may be a great idea to join someone else's Thanksgiving feast as a guest. This allows showings to still happen and you don't have to cook - it's win/win!
The Smells of the Holiday Season...
Pumpkin, Cinnamon, Caramel, Peppermint… the list goes on. I personally love all these smells, but not everyone does. As tempting as it may be to light up that new three-wick candle you picked up down at Bath & Body Works, perhaps hold off for showings. Something that smells great to you can be an absolute scent aversion to a buyer. There have been times I have entered homes with buyers and they have wanted to leave right away due to smells.
In summary, we at the A-Team love the holidays, and we want you to as well. Just remember, one of our amazing buyers may be living in your home before the season is over. Simplify things for yourself, less is more.
I hope this advice has been found helpful, please excuse me while I put on my scarf and go grab a latte. May this holiday season leave your hearts and bellies, both, warm and full.