As a real estate agent in Fort Mcmurray, I often get asked about the different styles of single-family homes in the area. Here's a short explanation of the differences.
In Fort McMurray, the common styles of single family homes are:
2-storey
Bi-level
Bungalow
Split level
1.5-storey
Modified bi-level
2-Storey
I find that
2-storey homes
are the most popular for buyers today, especially for families with young children (which Fort Mac has a lot of). Most parents want to have separation from their children when they go to bed so as not to wake them. The 2-storey style is common in
newer homes
and they are better for smaller lots (you can build up), which we find in the newer areas of town. In 2-storey homes, typically all of the bedrooms are upstairs (may include a bonus room) although there may also be a bedroom on the main floor. There are a few 3-storey homes in town, all in Parson's Creek I believe, which maximize the lot usage even more than a 2-storey.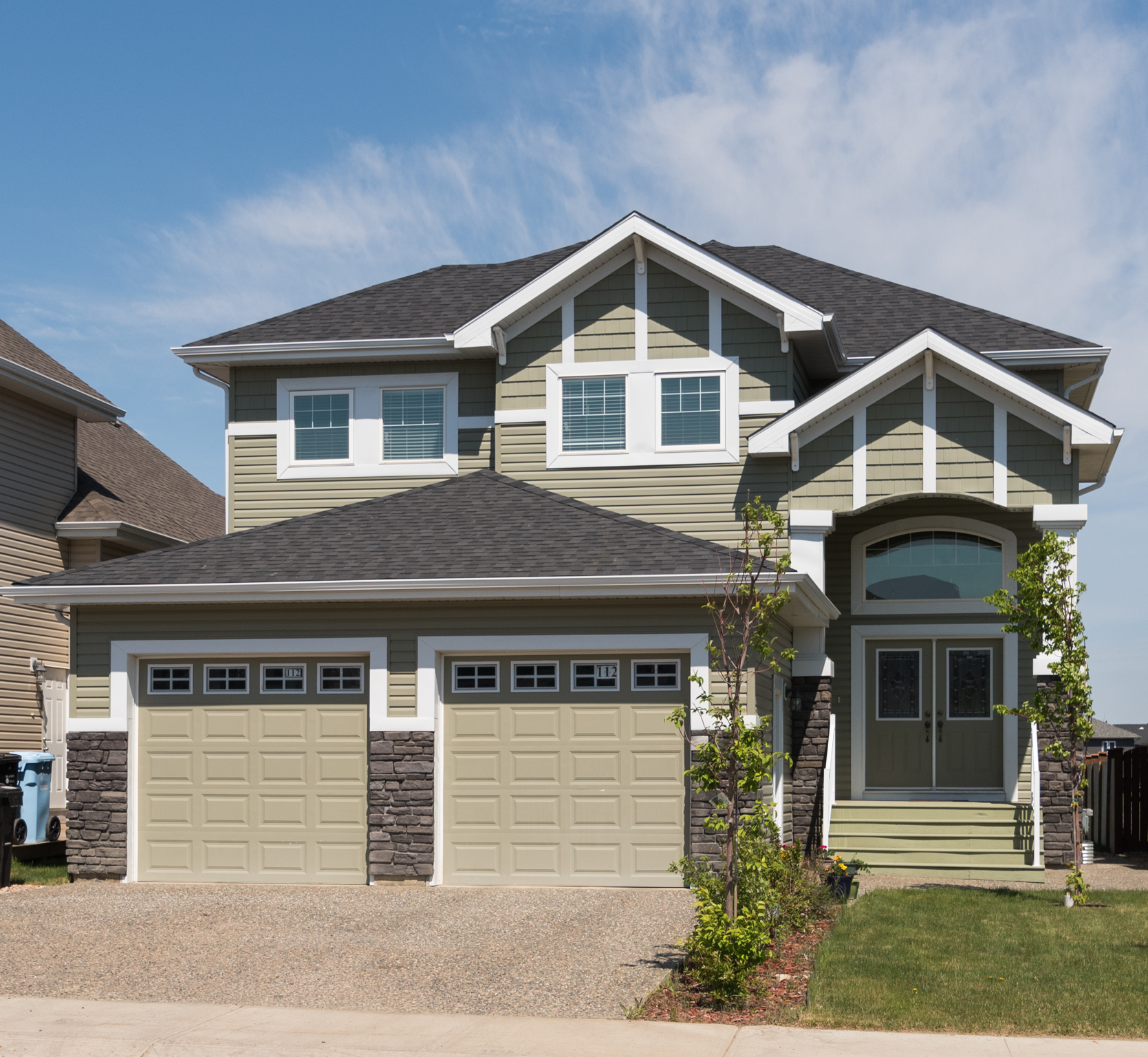 Bi-Level
I find that a lot of the older homes in Fort McMurray are bi-levels.
Bi-level homes
are most easily recognized by the stairs inside the front entrance. If you walk into the front door of a home and there are immediately stairs going up and stairs going down, then the home is most likely a bi-level. The great thing about bi-levels is the size of the basement. They are almost the same size as the upstairs, which is great for having a big basement rec room or extra bedrooms (or even a movie room!). A very common thing to do back in the boom years was to turn the basement of a bi-level into a suite because the basement is so big and it can often be easy to put in a separate entrance by splitting the front entranceway. Bi-level homes have only two levels: upstairs and downstairs.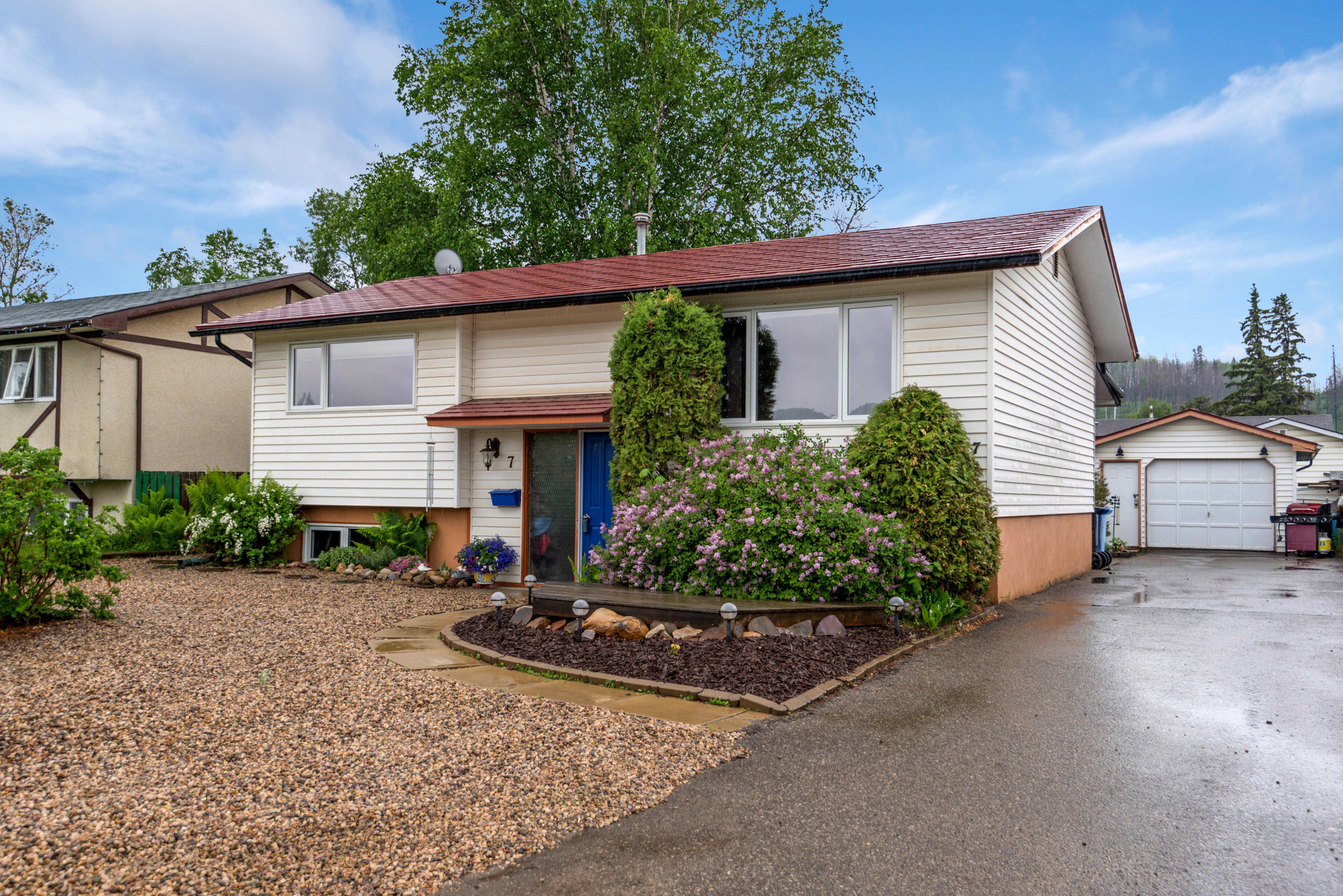 Bungalow
Bungalow homes
are most commonly found in the older areas of town (a lot of the homes downtown are bungalows), but they are similar to bi-levels in that their basement is virtually the same size as the upstairs. Bungalows do not have stairs going upstairs. If you walk in the front entrance onto the main floor of the home and everything is on the one level and there are stairs going down to the basement only, then that is how you know it is a bungalow. Bungalows are great for people who have limited mobility and would prefer not to have to do a lot of stairs (or are not able to do stairs).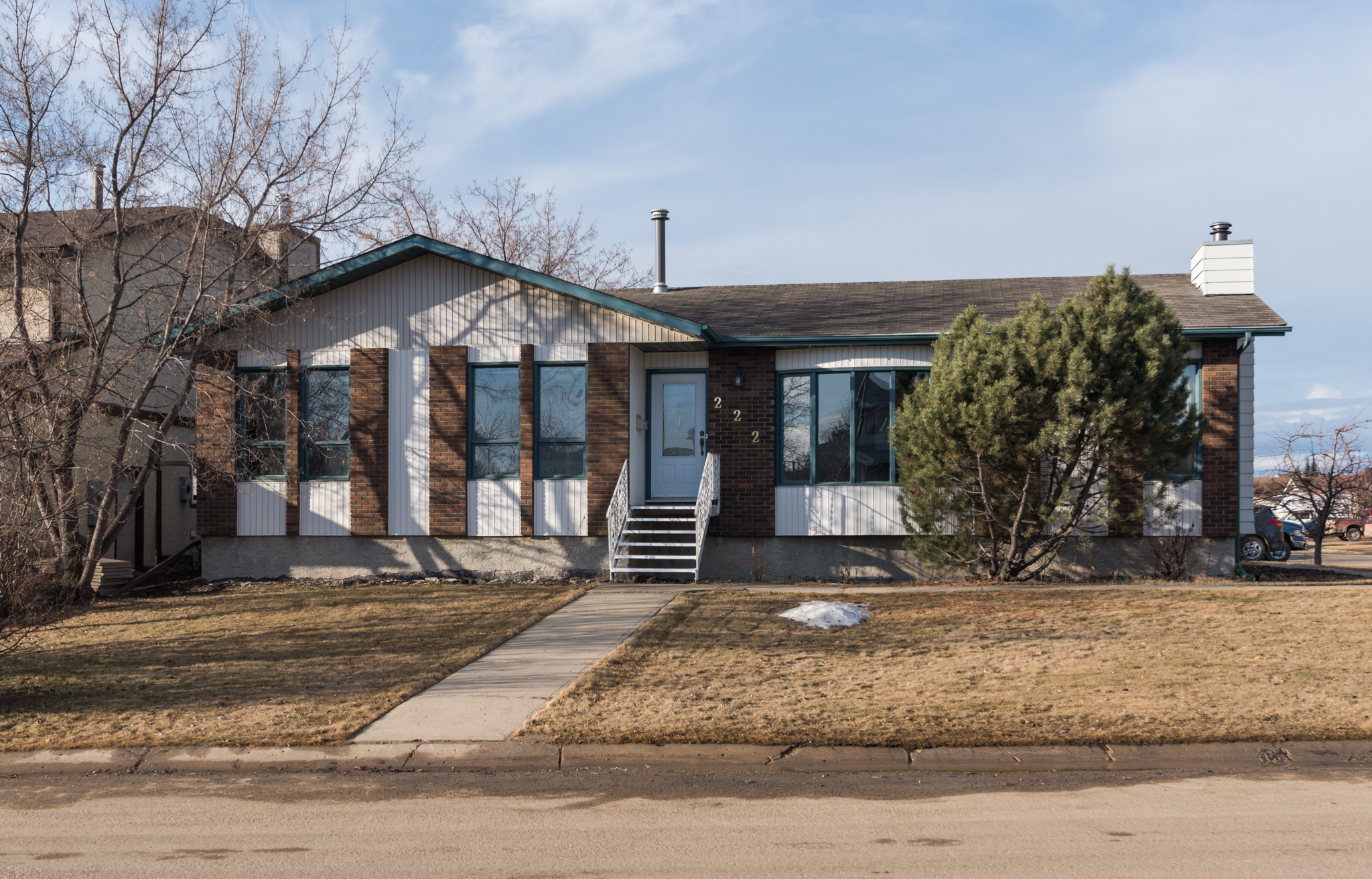 Split-Level
Split-level homes
can be great for having different spaces for the family as there are typically 3, 4 or 5 levels (at least in Fort McMurray). The way you can tell if a home is a split-level is if on the main floor you find a small set of stairs going upstairs on that level (usually to the bedrooms) as well as a small set of stairs going downstairs. In this style of home, typically the bedrooms will be on the top split level, the kitchen and living room will be on the second level down, a family room and usually a bedroom and bathroom will be found on the third level down and the basement level can be used for storage, another bedroom, more rec room space, or even include laundry or bathroom. These homes are great for families as children can be on one level playing while the parents are on another level. This is the style of home that I grew up in, so it brings back fond memories. :)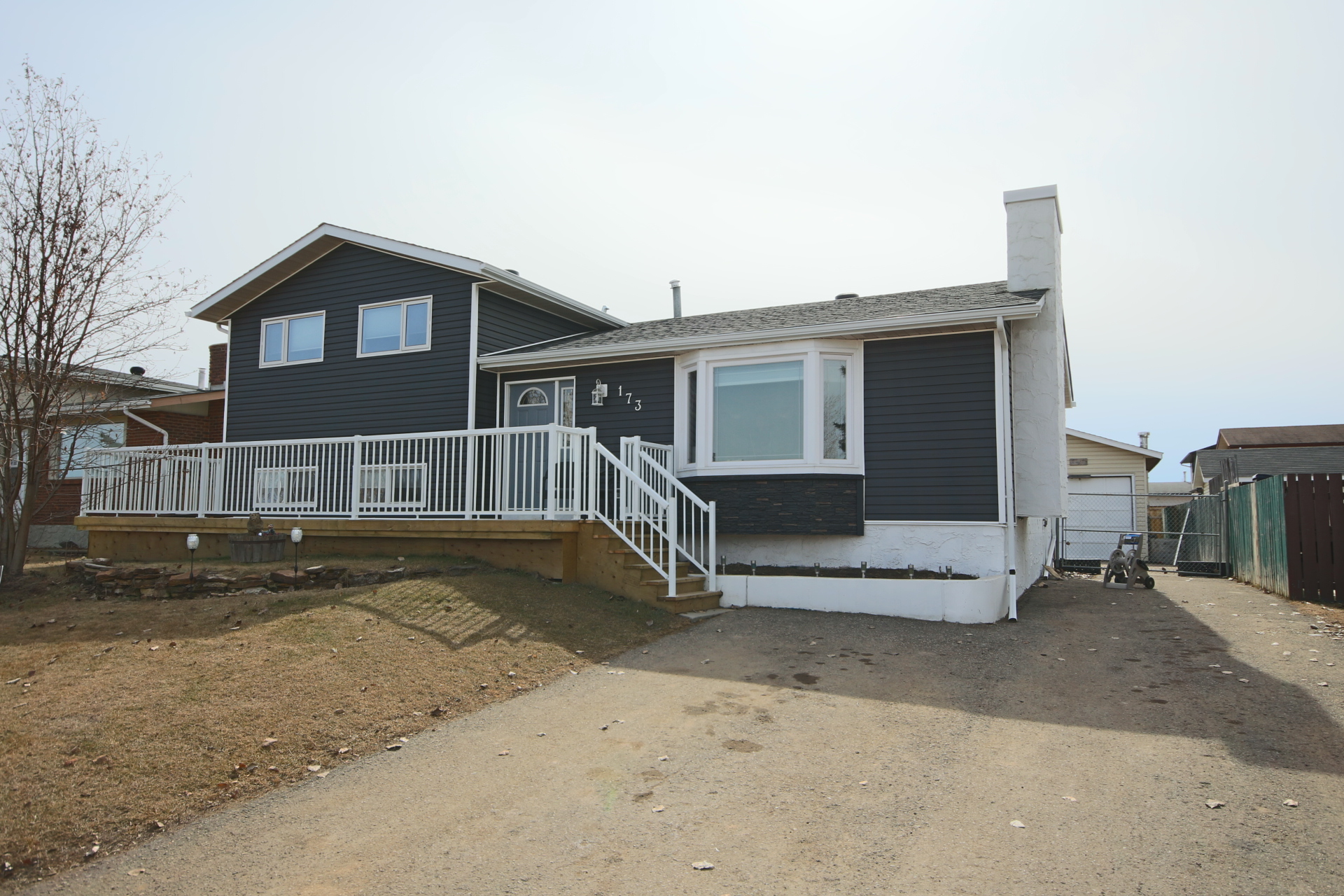 1.5-Storey
A
1.5-storey home
can often look like a 2-storey from the front as usually there are bedrooms on the second level. Usually, there is a large portion of the main floor which has vaulted ceilings (all the way to the roof) which means half of the upstairs is not useable. If you are on the main floor and you look up and see vaulted ceilings in a large portion of the home, then you are in a 1.5-storey home. This style of home usually has more of an executive feel. Many buyers who would choose a 2-storey would also like a 1.5-storey since usually the bedrooms are upstairs.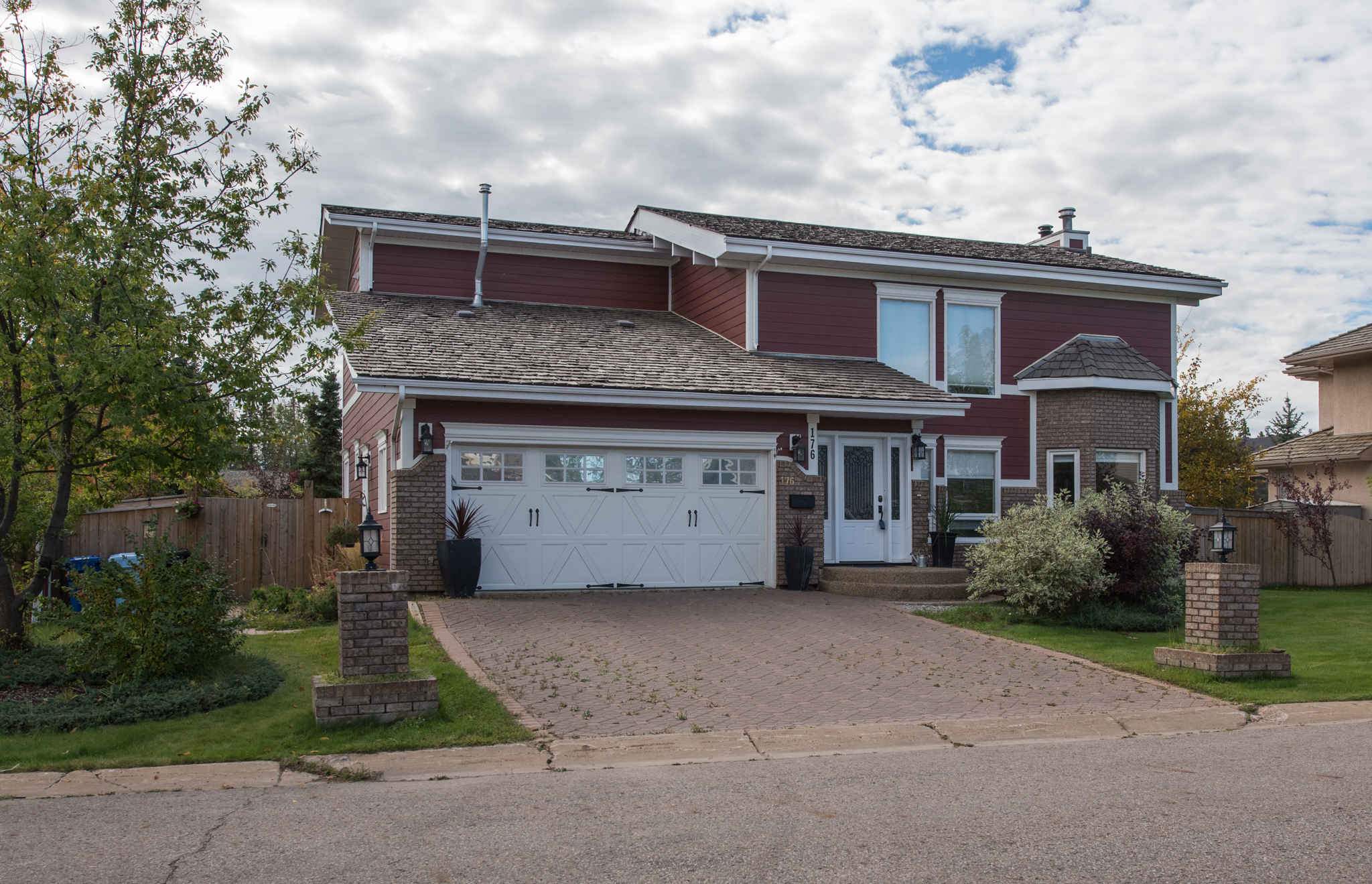 Modified Bi-Level
A
modified bi-level home
can also look like a 2-storey from the front as usually the master bedroom is over the double attached garage. Modified bi-levels can be great for families with older children or no children as the master bedroom is on the top level and the main floor usually has another 2 bedrooms along with kitchen, living room and dining room. Same as a regular bi-level, when you first walk into the house, you'll see stairs going up and stairs going down. The basement is the same size as that main level, which means it would be quite large. Many modified bi-levels
have a suite
in the basement or can have a large rec room and more bedrooms.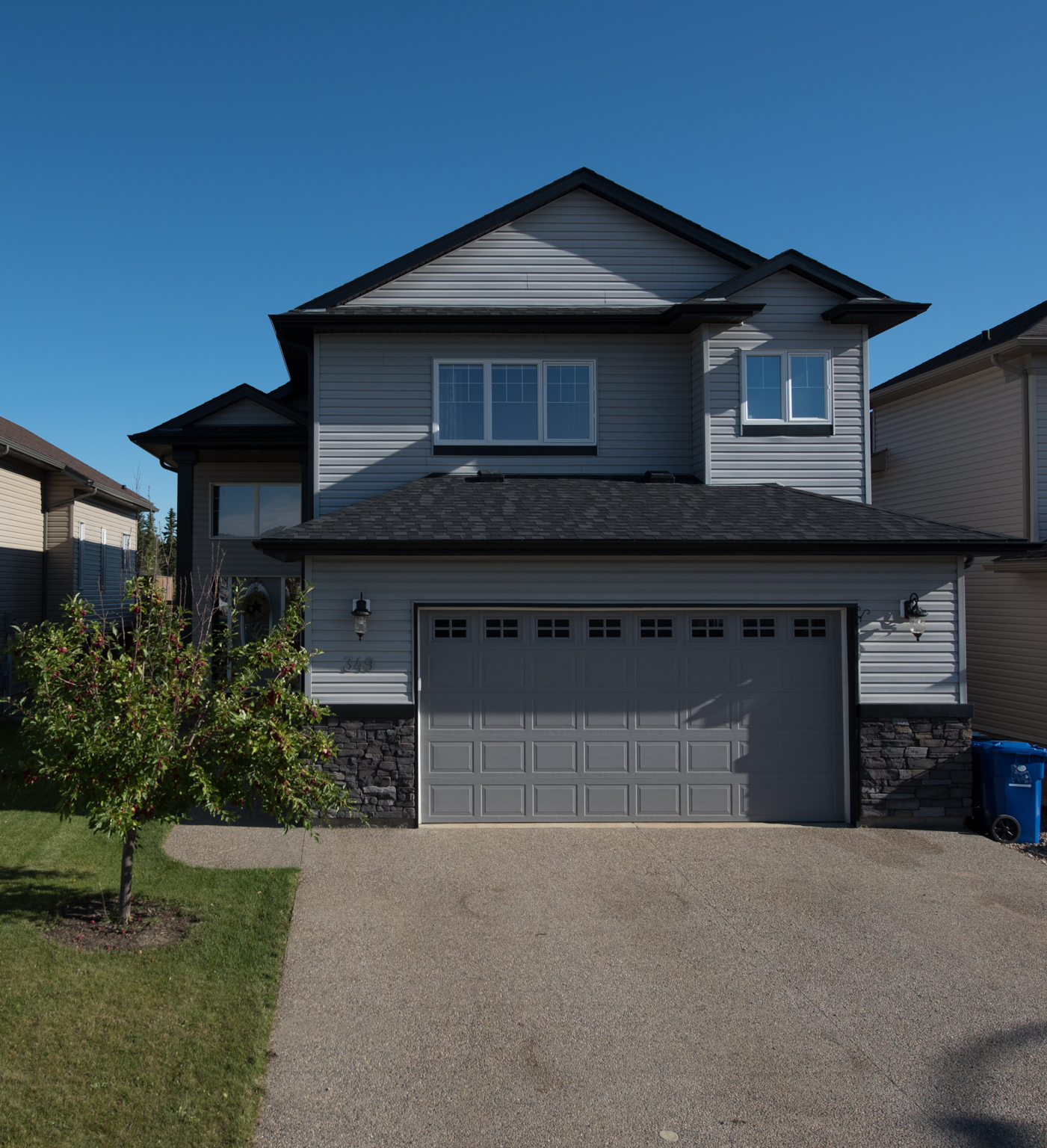 Feel free to search for different styles of homes on our super useful website! Learn more about buying a home with The A-Team here.