It's been another busy week in the Wood Buffalo area, as multiple important developments were made, all of which are integral to the future of the area. Generally speaking, it was a good week for news!
In what's sure to be a boon to the Fort McMurray retail scene, town council approved the sale of land in Parsons Creek to Royop Development Corporation. Mix 103.7's Jaryn Vecchio writes:
Council Approves Sale for "Parsons Creek Town Centre Lands"

On Tuesday, council approved the sale of the "Parsons Creek Town Centre Lands" to Royop Development Corporation.

The company hasn't officially announced what the area would be used for, however, they did mention the fact Fort McMurray is lacking in franchises such as Winners, HomeSense, and HomeDepot.

Mayor Melissa Blake tells Mix News she wouldn't be surprised if the company does their diligence and chooses to build a commercial area.

"So they've just completed some spaces down in Medicine Hat, usually when you go to any community, they have very similar retailers in each of these places. They've got their retailer connections that would probably come along with a new project in a new location." Via mix1037fm.com
Such a project could bring numerous benefits to the city, including jobs and more options for shopping and recreation. Despite the oil price collapse and wildfire, our town is still attracting business.
Speaking of local businesses, a new report released this week recommended that the RMWB focus on their recovery. The Economic Developers Alberta (EDA) contains suggestions that the region's business owners expressed. In the following article, Jenna Hamilton  of My Mcmurray describes the report:
New report suggests municipality focus on existing business recovery

A team of 10 individuals conducted over 207 interviews that included meeting with 125 businesses one-on-one, 31 community organizations, 27 individuals in civic leadership roles and 24 rural stakeholders.

Businesses that the team engaged with identified challenges to the recovery process that included insufficient two-way engagement, limited insurance capacity, lack of affordable commercial or industrial space, loss of entry level staff and lack of procurement opportunities for regional businesses.

In the report there are over 50 recommendations that respond directly to issues the community stakeholders expressed.

EDA said these suggestions could be implemented throughout immediate, short and longer term recovery. Read more...
It's undoubtedly necessary to give the area's businesses a boost. The municipality has an opportunity here to solve the main grievances the community has.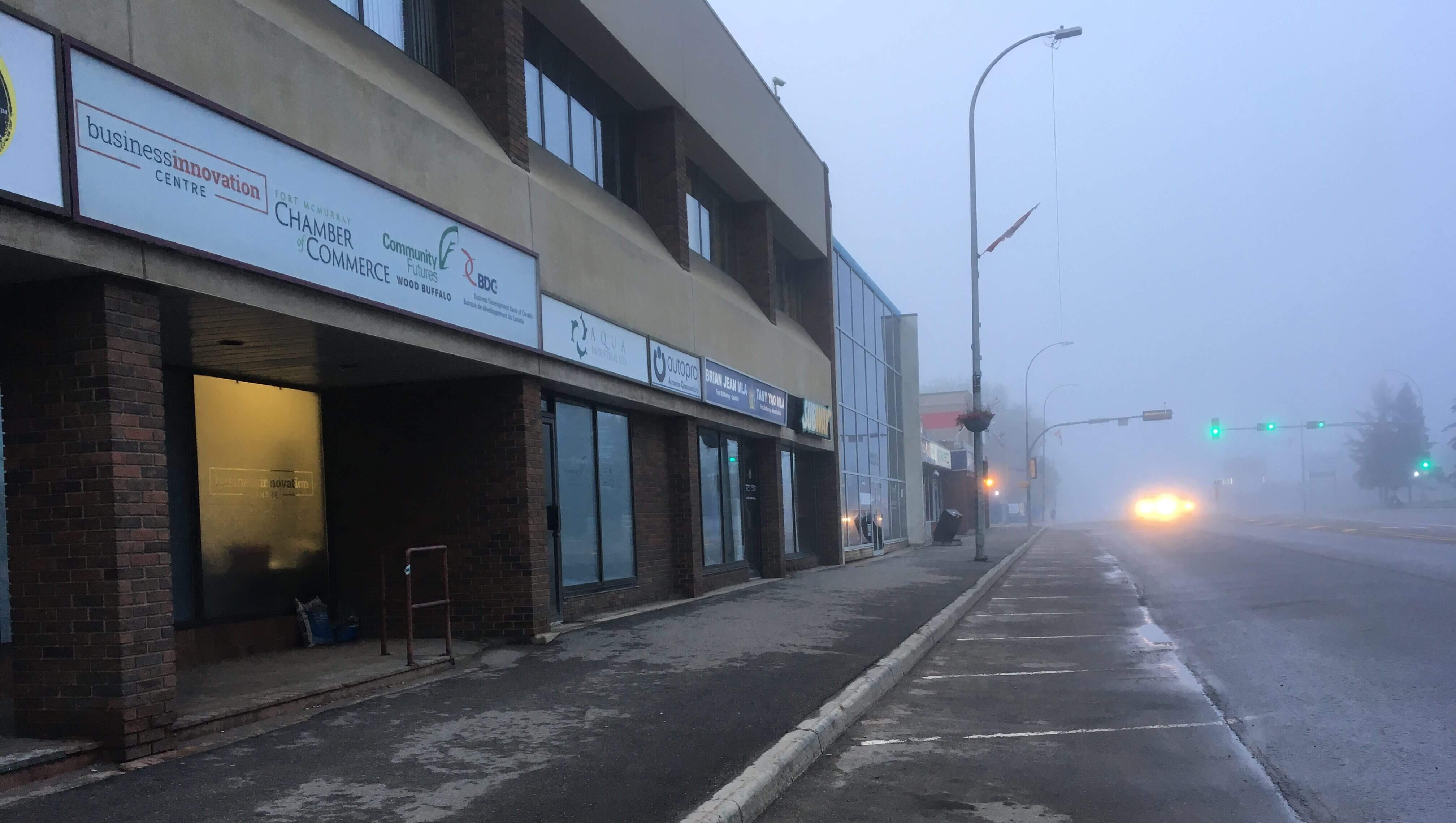 In other news, council also discussed commuting related to Teck's new mining project. The mine will be 110 kilometers outside of Fort Mac, and council has requested that the company hire local, according to Fort McMurray Today:
Council talks commuters, utility rate hike

The $20.6-billion project will be located 110 kilometres north of Fort McMurray and is described as a fly-in fly-out operation. If it receives federal approval in 2018, the first phase of the project is expected to begin construction in 2026.

Mayor Melissa Blake asked the Teck Resources representative if the operation would use Fort McMurray's airport.

Many details still have to be worked out, but Teck may transport workers living in Fort McMurray in and out of the project by bus when their shift is complete, said Robin Johnstone, Teck's general manager of community and indigenous affairs.

"We haven't worked out the shift rotation yet, but it would be potentially two weeks," he said. Read more at fortmcmurraytoday.com
While still a ways off, the project is sure to stimulate the local economy in the long run, which is great news!
That's all for this weeks' roundup. Check back on The A-Team blog for more news and updates on Fort McMurray.