A Clean House on Possession Day
This post may seem insignificant, but believe me, cleaning can be key to a stress-free transaction.
Here's why...
We find that the most common customer service issue that arises during a real estate transaction has to do with cleaning. The reason, as I have come to discover, is that everyone has different standards for what they believe is considered a "clean" house.
For this blog, I'm going to discuss cleaning from both sides of the transaction - a seller's perspective and a buyer's perspective.
At the end, I will provide a checklist which is my opinion of what constitutes minimum standards for a move-out clean.
Seller Clients' Perspective
So you have
received an offer
on your home. Congratulations!
I would say about three-quarters of offers that my clients receive have some sort of cleaning term in the contract. This means that the buyers will want your home cleaned before they take possession. That is reasonable, right?
Right.
If there is no cleaning term, then it usually means the buyers will do the cleaning themselves or your home is vacant and they are already happy with the level of cleanliness.
Usually, the offer will have a cleaning term written in one of two ways:
Seller to leave home in a professionally-clean state
Seller to have home professionally cleaned with receipts provided
Let's look at each of the two main options in turn:
"Professionally Clean State"
This means that you can clean the home yourself OR you can hire someone to clean it for you. If you hire someone to clean for you, then they don't need to provide you with any type of receipt. This is definitely the more desirable option of the two since it gives you the flexibility to do what you want regarding cleaning. That being said, there is an expectation that certain things will be done. Later on in this blog, you will find the list of "expected" items to be cleaned before the buyer moves in.
Professional Cleaning
With this option, the buyers are looking for a third-party, unbiased opinion of what "clean" means, which is why they want it professionally cleaned. Now I have had some seller clients tell me that they clean better than the professionals, which in many cases, I am sure is true!
The reason why buyers are asking for receipts to be provided isn't necessarily because they don't trust that the homeowners will do a good job.
Instead, it is usually because they want to be able to have someone to call up afterward if they don't think it was well done or if something was missed. Or perhaps they want to ensure that everything will be done (in case the homeowner just runs out of time at the end and skips corners).
So you see...if you are selling your home and the buyers put this term in the contract, PLEASE don't be offended. Rather, if you accept the term, maybe look at it as though you will have less to do at the end of your move since someone else will be coming behind you to clean?! :)
As you will see later, we find that a quality clean seems to be less about the actual act of cleaning than about the list of items that are covered!
If you have a professional clean your home, then remember to leave the receipt for the cleaning on the counter when you move out so the buyers see it when they move in. We suggest you call around to a few cleaning companies as they will charge different rates.
[box] Helpful Hint: It is best to ask for a "move-out clean" since that will include everything that a buyer will expect to be done for possession day. [/box]
You always have the option to counter anything in the offer, including the cleaning term. In other words, if you receive an offer with "professional cleaning", then you can always counter back with "professionally cleaned state" if you want to do the cleaning yourself. I have had seller clients who owned cleaning companies themselves, so of course, this is reasonable!
I won't get into the details of negotiations as that is a whole other topic...
Buyer's Perspective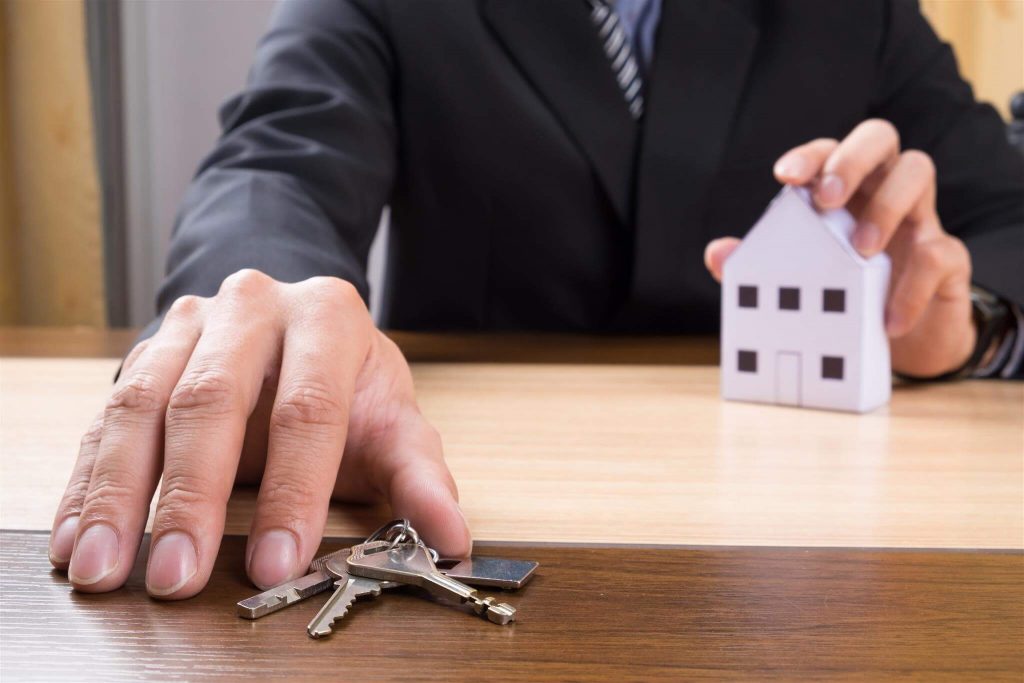 You've shopped until you've dropped and our buyer's agent found you the perfect home. With their help, you've done your due diligence and you're ready to offer. Fun times!
When sitting down with our superstar buyer's specialist to write the offer, you can choose which (if any) cleaning term you want to ask for. Your A-Team buyer's agent will help you to decide which one is best to ask for. The key here is to make sure to be true to yourself and ask for what really matters to you.
For example, if you are going to clean the home when you move in anyway, then maybe you ask for "professionally cleaned state" and focus on getting other things in your offer that really mean the most to you.
If you are going to feel better knowing that the home was cleaned thoroughly by a professional, then ask for professional cleaning with receipts to be provided. As noted above, you can even ask for a particular cleaning company if there is one that you really trust. This way, the sellers will have to leave a receipt in the home on possession day showing it was done (or it can be passed through the agents to you).
In summary: For many people, what matters most is cleanliness upon key release, whereas, for many others, it's price. A lot will depend on the current state of the property!
Side note: It is generally not possible to negotiate cleaning terms of any kind with court sales or foreclosures, which make up 12% of inventory and approximately 20% of sales right now.
Personally, I prefer not to clean at the end of a big move, but that is a personal preference. After all, it can be expensive to hire someone else.
What is the Definition of a Professional Move-Out Clean?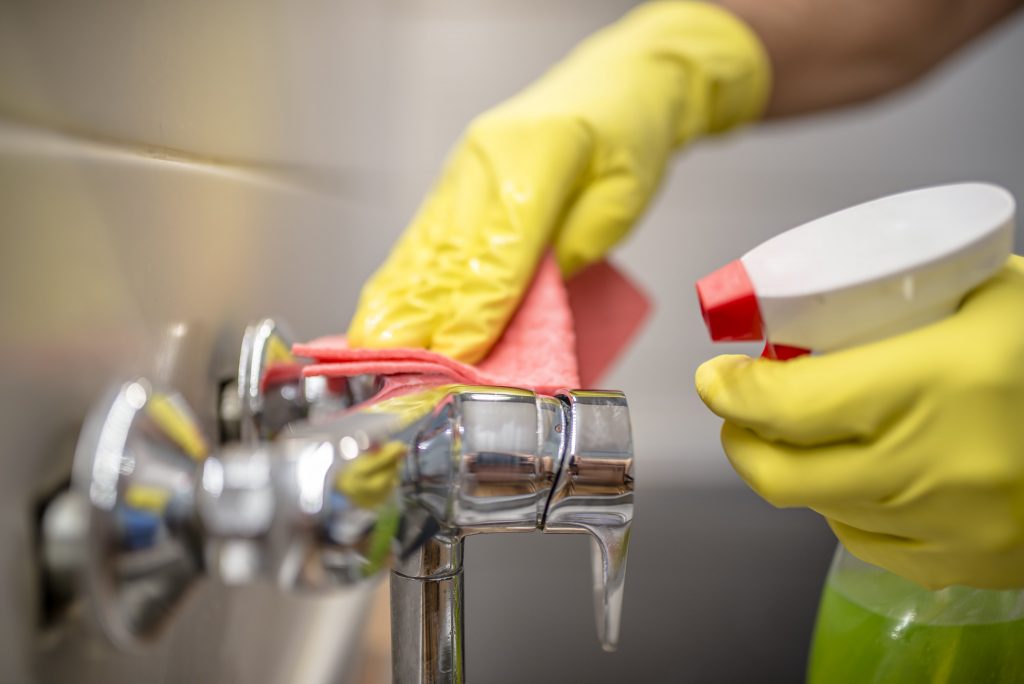 Okay, this is the controversial bit, so please don't shoot the messenger. We are just here to help set expectations in order to reduce the likelihood of you, as our client, being disappointed or stressed unnecessarily. If you have additions or suggestions, please feel free to leave them in the comments below.
Critical notes: We do think that if "professionally clean state" is selected, as a buyer client, you should go into the walk-through with very low expectations, as it is a very weak term that guarantees basically nothing. Under this term, as a seller client, you can likely do much less than a professional move-out clean and get away with it legally, but ethically and for the sake of your own sanity, it can be advisable to stick to the list below.
If you are hiring a cleaner for a full move-out clean, then you can ask to look at their checklist, and hopefully, their list exceeds ours!
Cleanliness is subjective, but here is our attempt at creating a cleaning checklist...
If your cleaner does all of these items, or if you do them yourself, then generally you will avoid too many issues at the walk-through. If professional cleaning is in the contract, it is our opinion that these items should be completed to a minimum standard:
Replace bulbs that are burned out
Dust everything including ledges, above doors & windows, baseboards and above cabinetry
Vacuum and wash floors
Pull out appliances in the kitchen (ie, fridge & stove) and clean behind them and on top of them
Clean inside of windows (you need to open the windows for this)
Wipe down window coverings (especially blinds, which can be very time consuming)
Full clean of bathrooms including tubs & showers and removing film from doors and shower heads
Wipe down fronts and inside cabinetry & drawers
Clean inside appliances including stove
Sweep out the garage and sheds if possible as well as remove any garbage from them (usually, the buyers are happy to receive extra paint for the walls, but you can always ask your agent to check for you)
Remove garbage inside and outside (includes items left under the deck, although sometimes a buyer will ask for this specifically if they are concerned about it not being done)
If furniture is being left behind, then wipe it down
Scrub sink, faucet, and countertops
Clean stove filters (if applicable), which can involve soaking them if quite dirty
Clean window sills
Wipe down fireplace
Clean door knobs
Clean light fixtures
Wash walls & doors
Wipe down laundry areas including inside the machines. Dirt gets stuck inside the lip of the washer (you'll see!)
Sweep and clean front porch, back deck
Clear the yard of debris
Steam cleaning carpets is only required if the buyer asks for it in the contract
I hope you have found this post helpful! If you need further advice, please feel free to reach out to us. We have a small number of quality cleaners that we can recommend.
Thanks for reading & please share :).