May 3. Across Canada, it's just another day, but not here. Today marks 1 year since we all left with great uncertainty as to what the days would bring. Each of us are forever connected through our joined evacuation experience. We all experienced generosity from strangers and saw the good in humanity. At the evacuation centre in Lac La Biche a volunteer gave me her gym shoes as I left with no shoes. While each story has aspects that are similar, they are also drastically different. Each person's outcome is unalike.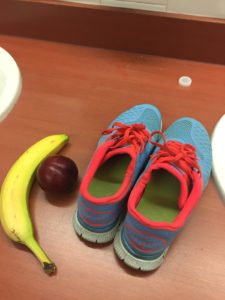 Many of us have come back and many have stayed away (5000 according to the most recent numbers). Things are different now. While there are times I forget that it really happened, it only takes a drive home from work to be reminded of the fire or walking through my door to see the porch still ripped apart to be reminded that yup, it did really happen. 
The new normal for some...living in limbo as they navigate the decision to rebuild or not rebuild, or may be off work because of PTSD...is very real. Marriages have crumbled under the weight of depression, anxiety and some people's inability to process what happened. On a positive note, the conversations and negative stigmas around mental health are changing locally. People are more compassionate and empathetic to what their friends and co-workers are going through. Some previously separated marriages have come back together. This is encouraging.
When speaking of the past, many use the fire as a reference point. Whatever stage you are at, we are in this together. Take the time you need to reflect & remember. We do not need to be defined by our tragedies. We can learn from them, find purpose in them and move forward.
Here's to you, Fort McMurray! Proud to call this my home.
Keep Going!
Elizabeth Anthony